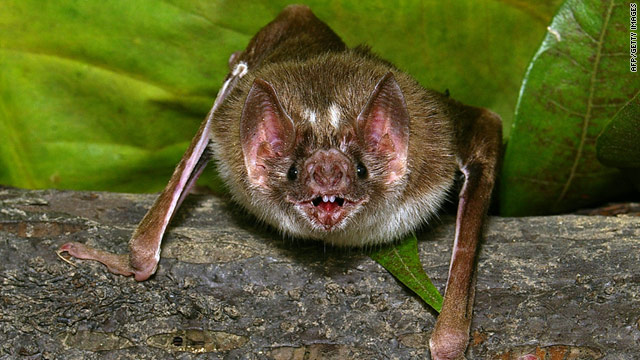 Sparkle this, bitches. Yes, this is a tragic story of a life lost. But also? Killer vampire bats.
Click here to read the full story.
2010 death first U.S. known case of vampire bat rabies virus
(CNN) — Federal health authorities reported Friday the first report of human rabies in the United States linked to a vampire bat rabies virus.
The incident occurred a year ago, when the Centers for Disease Control and Prevention confirmed a case of rabies in a 19-year-old migrant worker who was hospitalized in Louisiana with inflammation of the brain, the agency said in its Morbidity and Mortality Weekly Report.
The man had developed neurologic symptoms at the end of July 2010, shortly after arriving in the United States from Mexico. After a day of work on a sugarcane plantation in Louisiana, he sought medical care for fatigue, left shoulder pain, and left hand numbness — symptoms that were initially blamed on exertion. But his symptoms continued and he was sent to a hospital in New Orleans.